No Payment Options Available.
Please contact land owner for more information.
---
Property Info
Access
Dirt/Gravel Road – Quick access to main Hwy 180
Coordinates
35.60561510140116, -112.0596974407649
Property Taxes
$27 per year
Address
3652 Noble Dr. Williams, AZ 86046
Google Map Link to Property:
https://goo.gl/maps/hzLRdXWth2L6KwY78
Features
Parcel Description
A beautiful 43,560 Sq, 1 acre lot in Coconino County, Arizona! Plenty of trees for camping and RVing – located about 45 miles northwest of Flagstaff, and about 35 miles south of the Grand Canyon National Park.
Only a half mile drive off Highway 180, a short 1 minute drive on a well maintained dirt road. Property is right off Noble Dr. (NOTE: The County boundary line toward Noble Dr. is off. The property goes ALL the way to the road – See Plat Picture above).
The Property also has TONS of nice trees as well, a perfect spot for camping beneath the trees, star gazing, or enjoying the amazing views Arizona has to offer.
PLEASE NOTE: This property is hugely discounted due to an abandoned travel trailer/debris that sits on a small section of the property (See one of the pictures above). You get instant equity! HUGE discount compared to many of the other properties in this area!
Utility Info:
Electric – Solar/Generator
Water – Would need to install well/ haul water/Cistern
Septic – Would need to install system
Mobile home/RV – YES-Allowed. Coconino allows Camping on raw land without a dwelling for up to 120 days per calendar year. Please contact the Coconino County Planning and Zoning for details and questions.
Coconino County Building info: Phone: (928) 679-8862
https://coconino.az.gov/2206/Online-Permit-Applications
Nearby Attractions
About 45 south east, head to the awesome town of Flagstaff, Arizona's destination for all seasons, for great sightseeing, entertainment, great food, etc.
5 reasons to visit Flagstaff, AZ
HIKING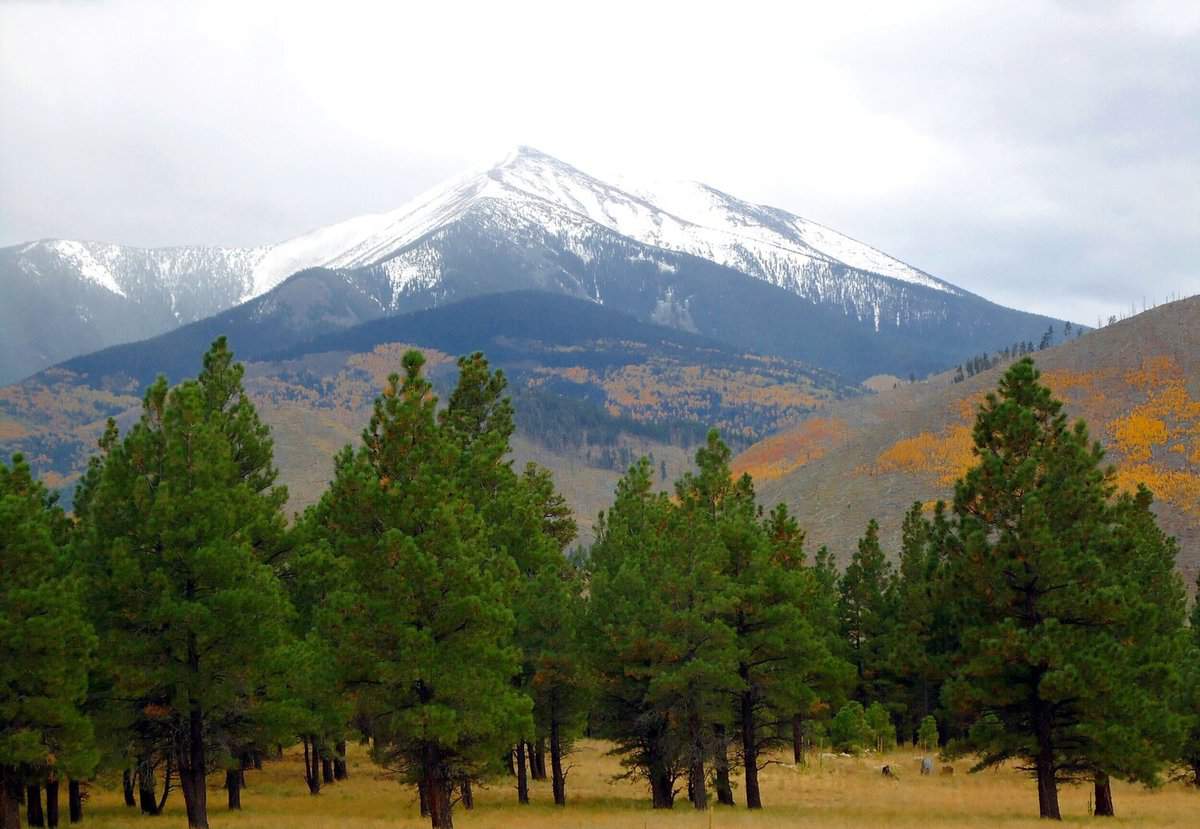 With the Grand Canyon in its back yard, Flagstaff is completely surrounded by the Coconino National Forest and offers pine covered terrain as far as the eye can see—making it a hiker's paradise with trails available for all skill levels that offer incredible views.
Only 35 miles to the north, visit the great Grand Canyon for amazing views, hiking, camping, boating, river trips, etc, etc.
GRAND CANYON
RED MTN. TRAIL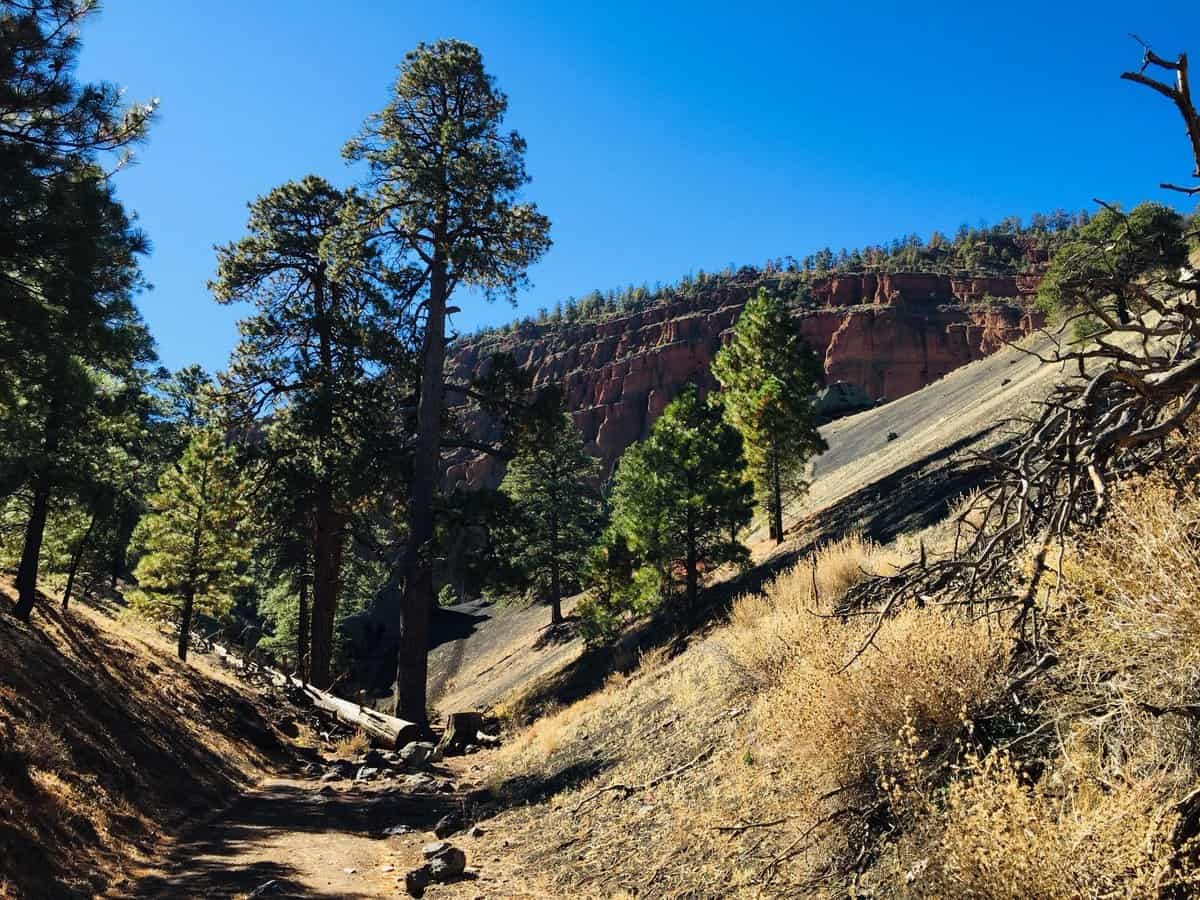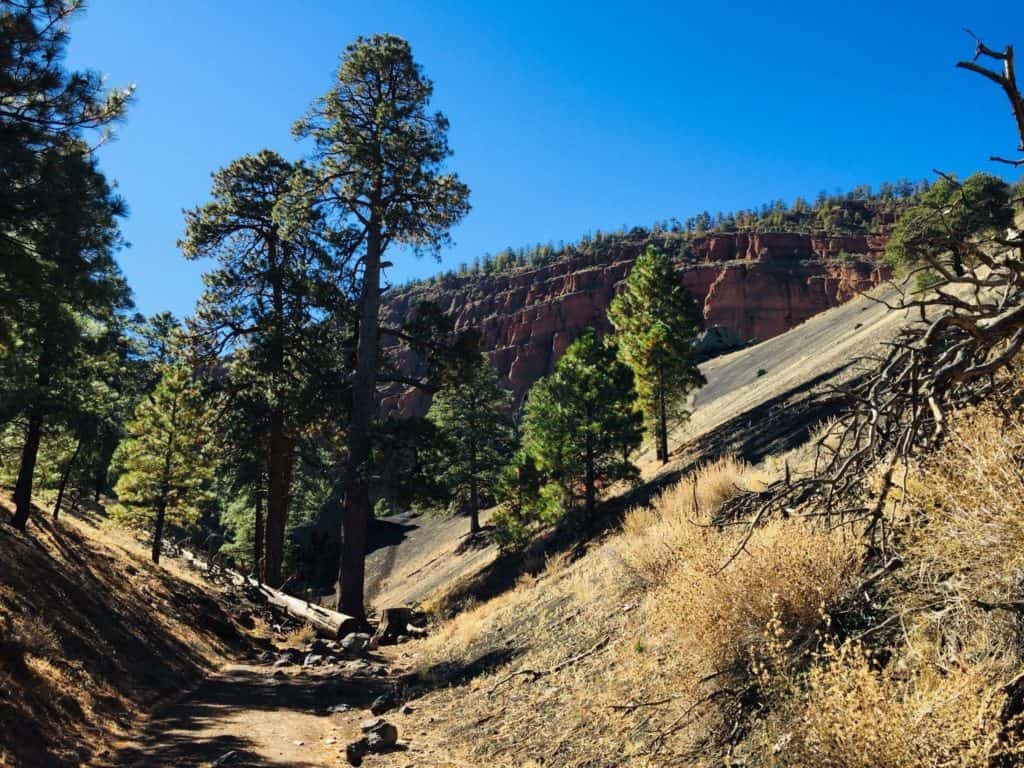 Other well-traveled trails include exploring an ancient underground tunnel at the Lava River Cave, hiking to the highest point in Arizona via the Kachina Trail or a leisurely stroll at Buffalo Park. Head to the Shultz Pass trailhead off of Elden Lookout Road—this trail network winds through and connects with a majority of the single track offerings in the area.
2. ART
Discover more than 40 pieces of public art in Flagstaff, which visually represent the heritage of the area, from University murals to abstract steel installations. Each piece tells a story, some inspiring, some meditative and others that intend to leave a legacy for future generations.
3. THE COCKTAILS
Situated in a prime locale on historic Route 66, The McMillan Bar & Kitchen is housed in the oldest standing building in downtown Flagstaff, Arizona. The circa 1886 bank building was originally a Wells Fargo and much of the original structure is still intact. We recommend trying the "Beeting" for your artisanal cocktail fix—crafted with Hendrick's gin, St. Elder liqueur, beet purée, ginger, fresh squeezed lemon and freshly muddled cucumber and basil.
4. THE GARDENS
Located on 200 acres deep within the Coconino National Forest, The Arboretum at Flagstaff, known simply as "The Arb," is home to 750 species of plants in greenhouses, horticultural collections, gardens, rare plant specimens and natural habitats nestled among historic buildings.
5. THE ARCHITECTURE
Nestled between the Painted Desert and ponderosa highlands of northern Arizona, Wupatki is a landscape of Native American legacies. Here, ancient pueblos built by the Ancient Pueblo People around 500 AD dot red rock outcroppings across miles of prairie. The walls were constructed from thin, flat blocks of the local Moenkopi sandstone, giving the pueblos their distinct red color.
Distances to Sightseeing Places
35 miles to Grand Canyon
45 miles to Flagstaff
78.3 miles to Sedona
193 miles to Phoenix
258 miles to Las Vegas
306 miles to Tucson
---
We hope the above extensive information/links to the places mentioned will inspire you that this spot is the ideal location for you to relax and enjoy! If you do need additional info, please contact us at: [email protected], or call as at: 214-919-3090 – Wolfwind Properties